The internationally applied British standard sets out requirements of good health and safety practices within the workplace and requires organisations to identify and comply with all relevant workplace legal health and safety obligations.
Receiving OHSAS18001 certification is a clear indication that Horstman Defence Systems Limited views their employee's health and safety a priority within the organisation
Russ Blomfield, Operations Manager notes :
"Our journey towards successful and continued compliance to the standard demonstrates and reinforces the company's commitment to workplace health and safety, for staff, subcontractors and customers which could not have been achieved without the engagement and commitment of all of our employees.
Going forward we will be working towards a seamless, successful transition to the new International standard ISO45001 which will replace the current OHSAS18001 standard by March 2021"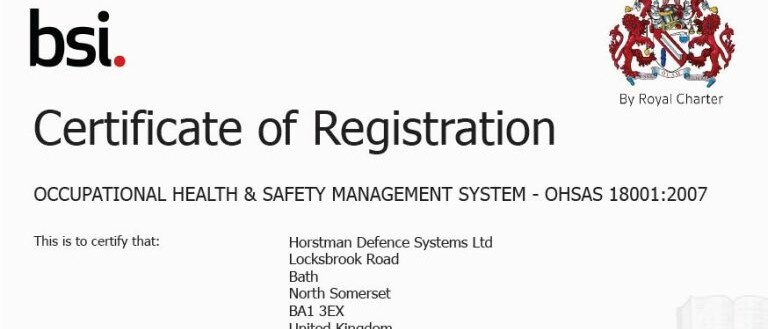 Any questions to our company?
You are more than welcomed to explore our website. In case you have any questions and demands in regard to our company, get in touch and send us an email.
HORSTMAN Group
Phone number
Email