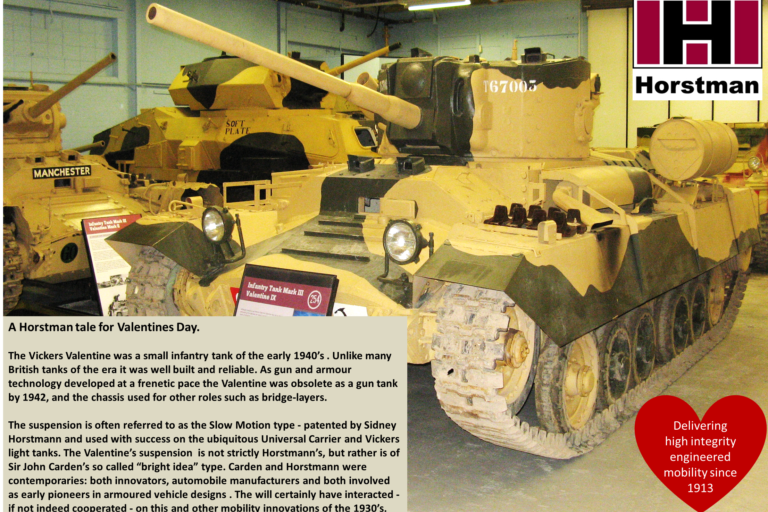 Slow Motion suspension – patented by Sidney Horstmann and used with success on the ubiquitous Universal Carrier and Vickers light tanks in WW2. Called 'slow motion' because it reduced the rapid pitching motion seen on contemporary heavy vehicles with overly stiff springs.
Any questions to our company?
You are more than welcomed to explore our website. In case you have any questions and demands in regard to our company, get in touch and send us an email.
HORSTMAN Group
Phone number
Email