The Horstman Group announces the launch of HydroCore® the first integrated hydro pneumatic spring and damper product developed under the Horstman Scalable Mobility architecture. HSM architecture offers an affordable way for vehicle manufactures to install a HydroCore® strut at the time of vehicle manufacture and at a future date add new functionality to the HydroCore® strut through the application of one or more upgrade kits; all without modification of the HydroCore® strut.
The HydroCore® strut is available in either a passive damping kit, semi-active damping kit or fully active kit configuration. Improved levels of stability, ride quality and speed-over-terrain performance result from the installation of different upgrade kits. The HydroCore® strut configuration can be modified at initial installation or at any future time simply by the addition of the desired upgrade kit. Available upgrades are the Ride Height Control System (RHCS™) kit, Smart Track Tensioner kit and Prognostics & Diagnostics kit.
The Horstman Scalable Mobility Architecture and HydroCore® product offers vehicle manufacturers and fleet managers true flexibility – a single product for maintenance purposes with multiple upgrade kits that can be installed as and when desired. Different vehicle configurations in the same fleet of vehicles can now have a common part for maintenance purposes but have the option to deploy improved performance or functionality depending on theatre or threat levels
"This product launch is the culmination of over two years of internal research and development. With this product we have developed a solution that takes the best attributes and lessons learned from 15 years of HydroStrut®, semi-active, fully active, Ride Height Control System (RHCS™) and track tensioner experience to create a product that offers true flexibility and affordable upgrades to our customers. Our customers can benefit from upgrading the level of performance or functionality of their HydroCore® struts at any time during the life of the strut without requiring changes to the base HydroCore® strut. This scalable mobility architecture allows, for the first time, a cost effective way for upgrades to be implemented across the many decades of life of the platform," said Ian Pain, Chief Executive Officer of Horstman Group.
Textron Systems is working with Horstman to explore the full potential of HydroCore® on its M5 Robotic Vehicle (RV), an unmanned variant of the company's original RIPSAW™ manned vehicle with military application. The M5 RV flat deck design supports a diverse set of payloads for various missions that remove the soldier from the riskiest places on the battlefield. As a hybrid-electric robotic unmanned ground vehicle, the M5 RV is designed to support near silent maneuvers, without compromising power or mobility. Over the next two years, the Horstman Scalable Mobile architecture and HydroCore® upgrade kits will be fully field tested.
"The vehicle dynamics, efficiency and maintenance benefits we expect from HydroCore® will help make the M5 RV the most capable, high performance unmanned ground vehicle in its class available for the warfighter," said David Phillips, Senior Vice President, Land and Sea Systems, Textron Systems. "We are committed to advancing our products so they keep pace with current and future threats."
About Horstman
Horstman – a company of the RENK Group – has been headquartered in Bath since 1913, with business units in the US, the UK and Canada. It delivers mobility solutions for the global wheeled and armored markets' hardest challenges. Horstman provides world leading design and manufacturing capabilities, with our customers benefiting from our time-tested pedigree in innovation, product development, manufacture and defense project management in heavy armored and tracked vehicle suspension systems.
Horstman designed and manufactured products have been integrated for many years throughout multiple, battle proven, platforms for global customers. For more information, please visit horstmangroup.com
About RENK
Headquartered in Augsburg, Germany, RENK Group is a globally leading manufacturer of high-quality transmissions, engines, hybrid drive systems, suspension systems, slide bearings, couplings and test systems. The group serves a wide range of end-markets with a particular focus on armored vehicles, defense and civil marine, power generation, plastics, oil & gas, and others. With over 3,000 employees, RENK Group generates annual revenues of over EUR 800 million.
For further information, please visit: www.renk-group.com
RIPSAW™ is a pending and/or registered trademark of Howe & Howe, Inc., a subsidiary of Textron Systems.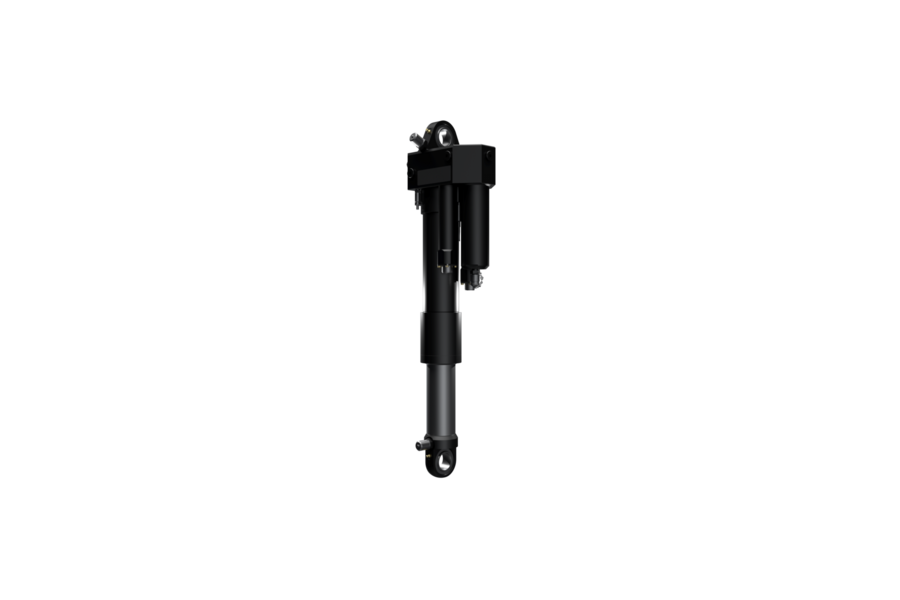 Any questions to our company?
You are more than welcomed to explore our website. In case you have any questions and demands in regard to our company, get in touch and send us an email.
HORSTMAN Group
Phone number
Email