The Horstman Group, a company of the Renk Group, is pleased to announce that our InArm® external suspension system has been selected by General Dynamics Land Systems (GDLS) and the US Army for the Mobile Protected Firepower (MPF) program. The Horstman InArm® was selected from the outset because of its ability to offer superior mobility while at the same time providing good ride quality and a stable platform. The InArm® is a true externally mounted suspension system that eliminates the need for torsion bars, freeing significant space claim inside the hull and improving survivability.
"This program award represents a significant milestone for Horstman. While we have had InArm® design and prototype production capability in our Michigan-based facility for some time, this program will be our first rate production InArm® suspension program for our US team. This production order significantly expands our global delivery footprint and adds to our existing UK-based high rate production programs for allied nations." said Ian Pain CEO of the Horstman Group.
This InArm® production capability positions Horstman to better support our customers in their pursuit of US Army programs.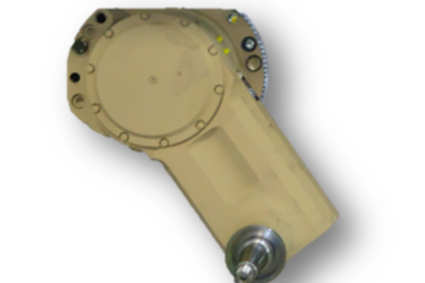 About Horstman
Horstman – a company of the RENK Group – has been headquartered in Bath since 1913, with business units in the US, the UK and Canada. It delivers mobility solutions for the global wheeled and armored markets' hardest challenges. Horstman provides world leading design and manufacturing capabilities, with our customers benefiting from our time-tested pedigree in innovation, product development, manufacture and defense project management in heavy armored and tracked vehicle suspension systems. Horstman designed and manufactured products have been integrated for many years throughout multiple, battle proven, platforms for global customers.
About RENK
Headquartered in Augsburg, Germany, RENK Group is a globally leading manufacturer of high-quality transmissions, engines, hybrid drive systems, suspension systems, slide bearings, couplings and test systems. The group serves a wide range of end-markets with a particular focus on armored vehicles, defense and civil marine, power generation, plastics, oil & gas, and others. With over 3,000 employees, RENK Group generates annual revenues of over EUR 800 million. For further information, please visit: www.renk-group.com
Any questions to our company?
You are more than welcomed to explore our website. In case you have any questions and demands in regard to our company, get in touch and send us an email.
HORSTMAN Group
Phone number
Email